Our entire Virginia Beach optometry staff is committed to ensuring the comfort and satisfaction of each and every patient. We will do our best to accommodate your busy schedule by finding appointment times that meet your needs. Our knowledgeable staff at Leverett Eye Care will work with you to help you understand your vision insurance coverage and provide financial alternatives to ensure you get the best vision care possible.
We know that you have a choice when it comes to Virginia Beach optometry, so we strive to provide comprehensive eye exams, a great selection of glasses, and personalized care. 
Meet Our Optometrists in Virginia Beach, VA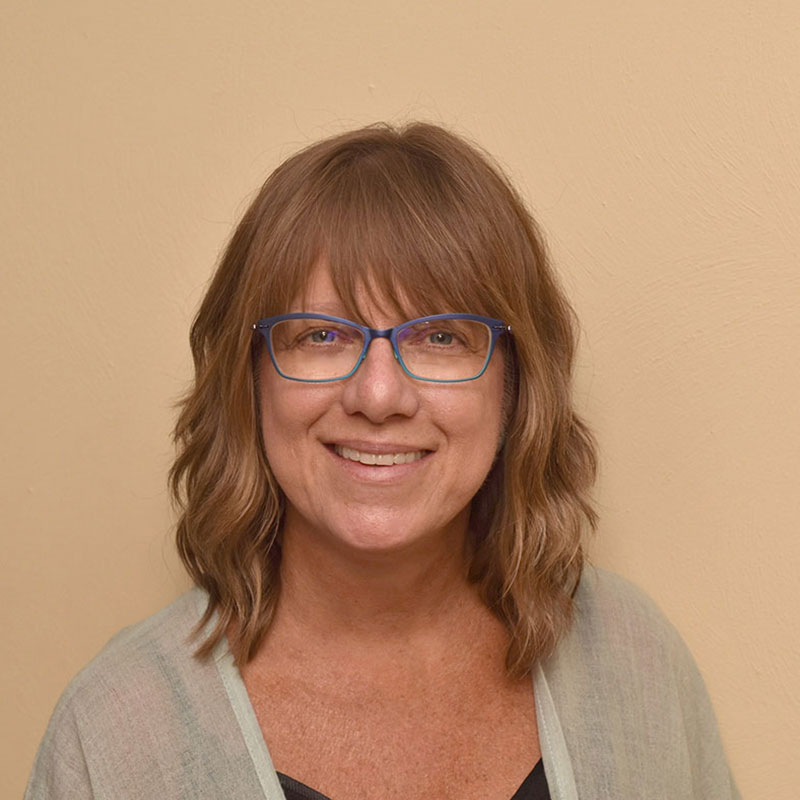 Marcia K. Leverett, O.D.
Dr. Leverett graduated from the Indiana University School of Optometry in 1989. She moved to Virginia Beach from Indiana upon graduation and has been practicing here ever since. She is a member of the American Optometric Association, the Virginia Optometric Association and the Tidewater Optometric Society.
Her practice is proud to provide free eye exams and eyeglasses to those in need through The Samaritan House and other local charitable organizations.
She lives in Virginia Beach with her husband Dale and their Australian Shepherd, Kyrie.
Doctor Leverett was featured in Women in Optometry magazine, which is part of the national publication Review of Optometry. The article highlights optometric practices which are growing, even in tough economic times.
Please click here to view the entire Women in Optometry issue (you will need Adobe Acrobat Reader).
See page 7 for the article on our practice!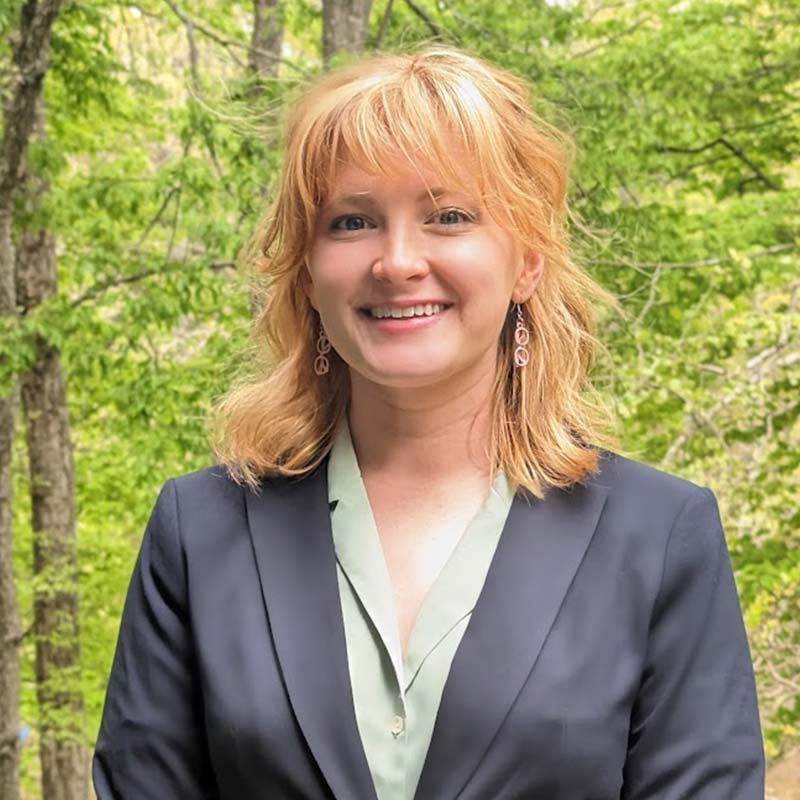 Dr. Rankin
Dr. Rankin graduated from Indiana University School of Optometry in 2023.  Dr Rankin attended undergrad at Indiana University and graduated with a Biology BA.
She is originally from Greenwood, IN – a suburb of Indianapolis, Indiana. Like most Hoosiers from central Indiana, she loves the Indy 500. She grew up watching the track with her family and actually worked at the Speedway in High School. Most summer days were spent on Lake Monroe (a lake just outside of Bloomington, IN – home of IU)
She is a member of the American Optometric Association, the Virginia Optometric Association, and the Tidewater Optometric Society.
Dr. Rankin has a special interest in Pediatrics and Binocular Vision disorders. Binocular vision disorders entail amblyopia, strabismus, vergence disorders, and saccadic dysfunction. Treatments aligned for these conditions may involve patching, glasses, prisms, and vision therapy.  She is excited to meet her new patients at Leverett Eye Care and start helping them with these treatment options.
Dr. Rankin also works with patients with visual symptoms following a brain injury. Visual symptoms can include difficulty with balance and gait, troubles reading, and difficulties with visually complex stimuli (think grocery stores, busy patterns, etc).
Dr. Rankin enjoys spending her free time painting animal portraits or reading novels (usually fiction). We are looking forward to showcasing her artwork in some of our exam rooms.  She collects and wears eclectic earrings that keep us entertained.  She loves the beach views that Virginia Beach has to offer and is looking forward to becoming a Virginian very soon!
Meet Our Eye Care Team in Virginia Beach, VA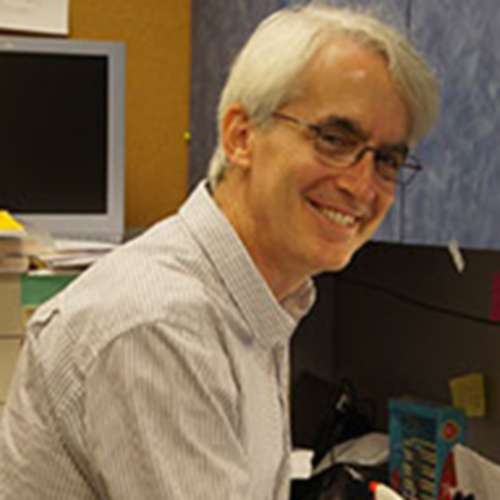 Dale Leverett
Lab Manager
Dale has obviously been with the practice since it's inception. Dale is a 1987 graduate of Purdue University School of Computer Science. He runs the optical laboratory, making all of the eyeglasses that we manufacture in-house. He has been managing the lab for over twelve years.
Dale also keeps the books for the practice, posts insurance payments, does payroll and manages the computer systems. All these things he has been doing since Dr. Leverett opened her first practice over 20 years ago!
Before Dale came to work full time in our office, he worked in the Information Technology Department at C.H.K.D., First Hospital Corporation and Lillian Vernon Corporation.
Dale has been married to Dr. Leverett since 1988.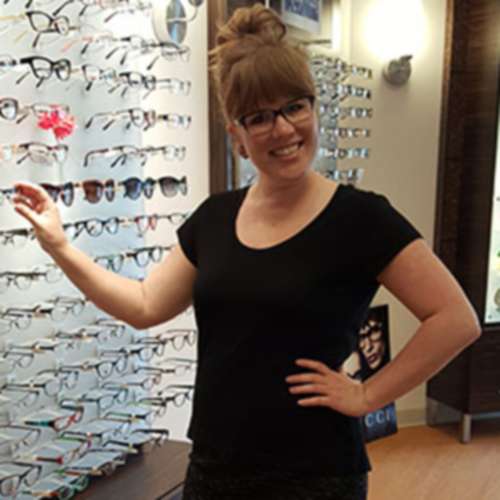 Kelly Chase
Office Manager
Kelly is the Office Manager at our practice. She has worked for Dr. Leverett since 2001 and became a board certified optician and in 2011. In addition to her duties as Office Manager, Kelly can assist in all areas of fitting and dispensing of eyeglasses as well as contact lenses. She does it all!
Kelly is a Virginia Beach native and graduate of Salem High School. She resides in Virginia Beach with her husband, Morgan, adorable son, Nath and maltese, Bronson.
Kelly works hard to make your experience at our office the best that it can be! Please feel free to contact Kelly if you have any questions or special needs.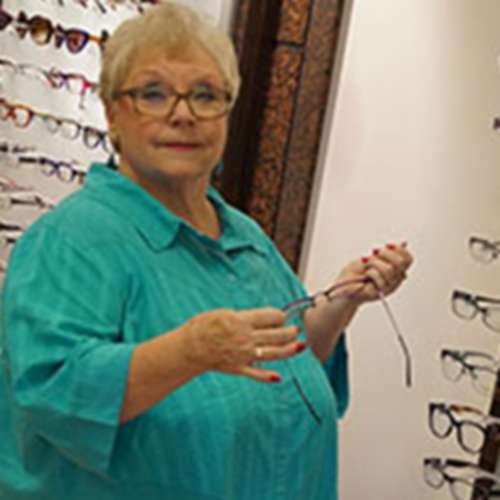 Carol Nowak
Optician
Carol is a licensed Optician with over forty years of experience. She relocated with her family here to Virginia Beach from Long Island New York. Her expertise in the optical field came with managing a large optical business in the Tidewater area for many years.
It gave her great pleasure to join the staff at Dr. Marcia Leverett's office in 2001. She brought those years of experience with her and has enjoyed being part of a growing practice. Carol would be happy to help you with all your eyeglass needs!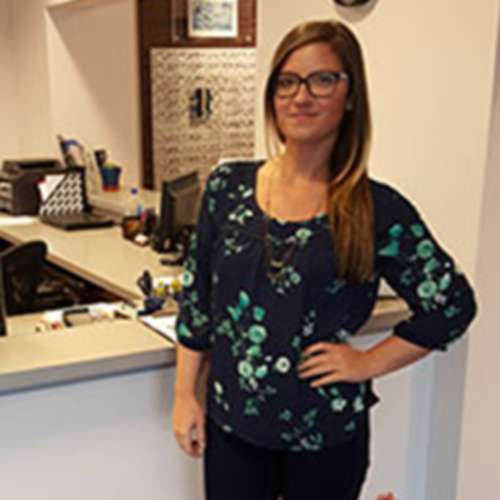 Sarah Hurwitz
Front Office Coordinator
Sarah has been with Leverett Eyecare since 2009 and has proven to be a valuable member of our team. She is the face that will greet you when you walk in the door!
Sarah is willing to help in all aspects of patient care from pre-testing patients to helping with frame selection.
Sarah graduated from Salem High School and lives in Virginia Beach with her partner, Aaron, teenage son, Ethan & rescue puppy, Stella. 
They welcomed a new baby girl, Hazel, in May 2022!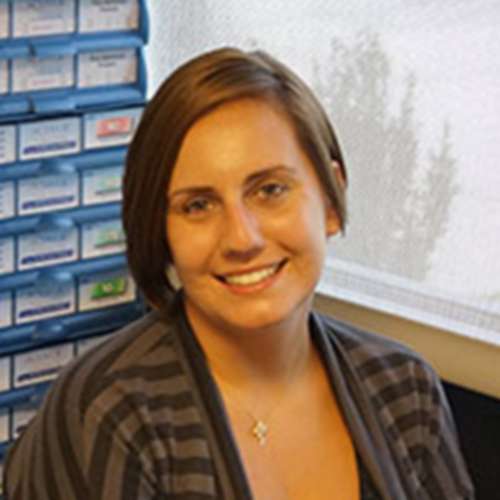 Leslie Atkins
Technician
Leslie is our optometric technician here at Leverett Eyecare. She is responsible for many aspects of patient care, from pre-testing to special testing. Leslie has her CPO certification and has become an integral part of our practice.
Leslie graduated from Oscar Smith High School in Chesapeake. She lives in Virginia Beach with her dogs, Oscar & Angel and cat, Phoebe.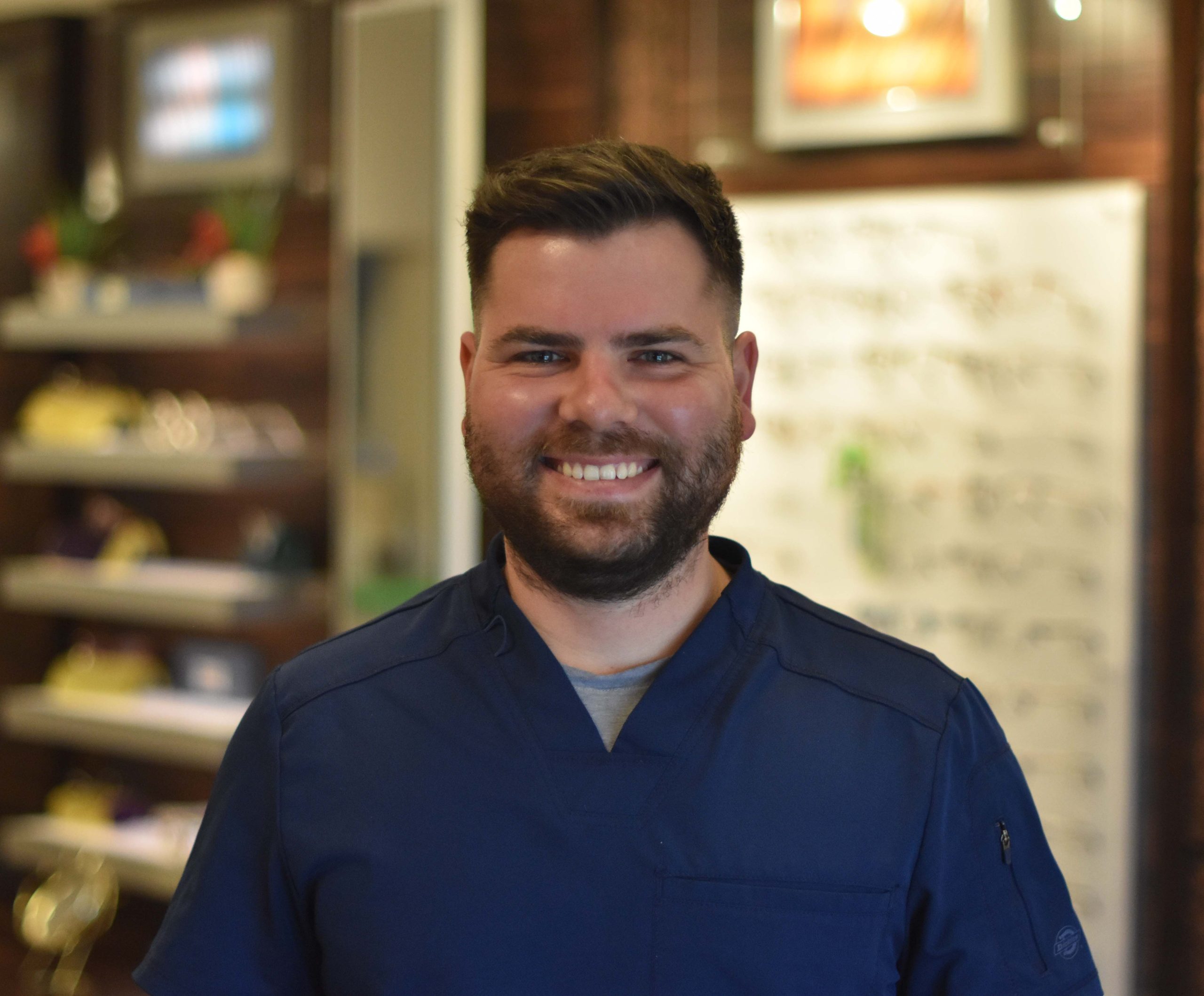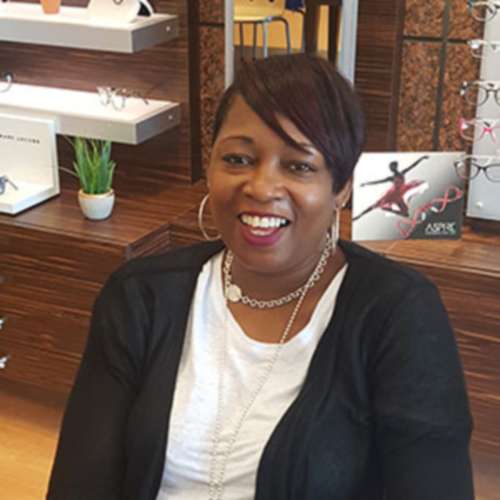 Ramona Yarbrough
Optician
Ramona is a native of Ohio and has lived in the Hampton Roads area since 2005. She is a licensed Optician and has been in the optical field for over 15 years.
Her hobbies include going to basketball games and spending time at the beach. She resides in Virginia Beach with her daughter, Courtney.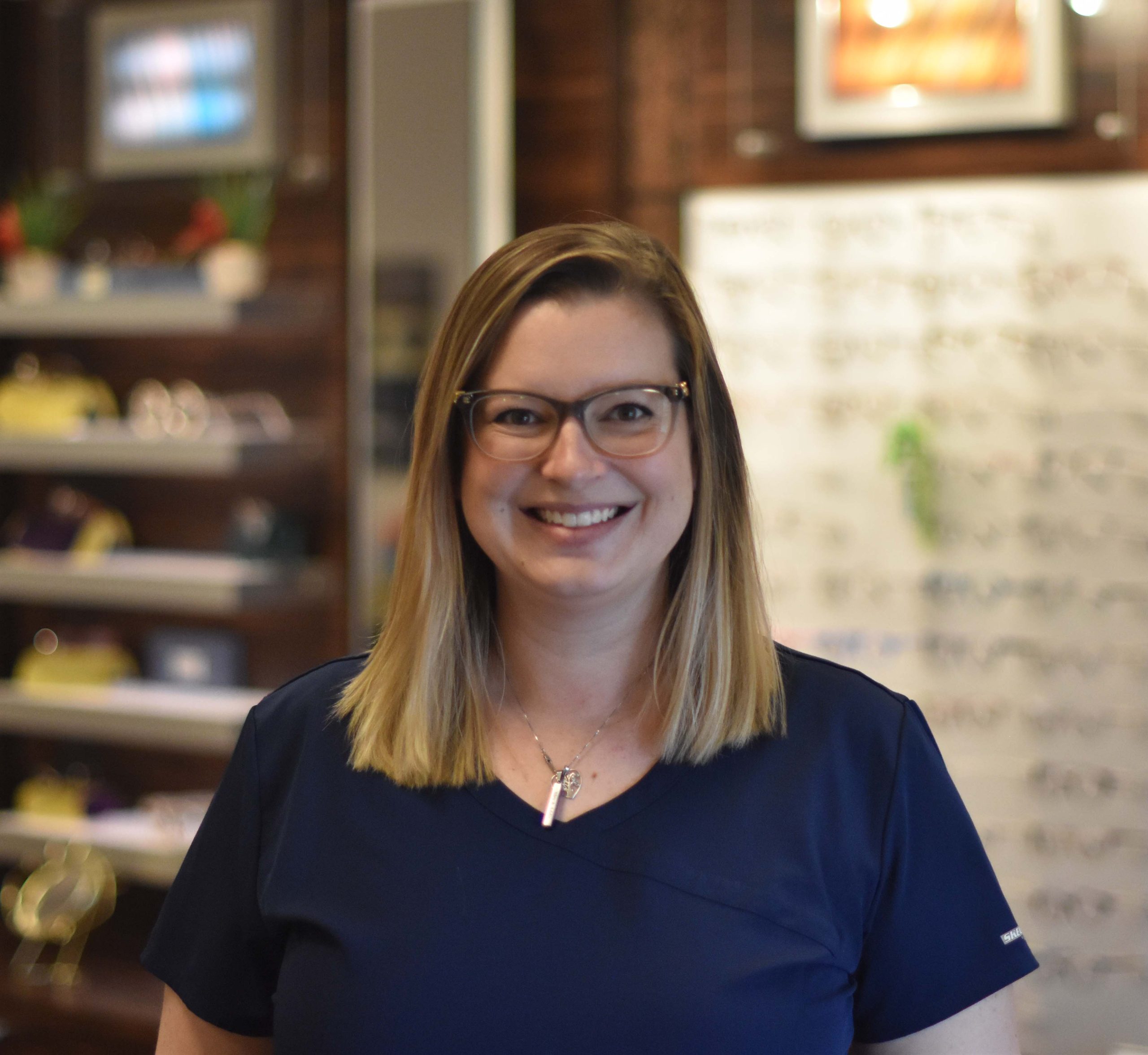 Alex Newman
Apprentice Optician
Alex is our Apprentice Optician. She joined our team in 2021.  Alex has quickly become a pro at helping our patients select the finest frames and lens options for the best visual quality.  
She is a Virginia Beach native, graduating from Kellam Highschool. She then went on to graduate from Radford University with a bachelors in English.
She enjoys spending time with her husband, Addie, and their daughter Willow. Her favorite family activity is playing at the park, or just enjoying a nice sunny day outside.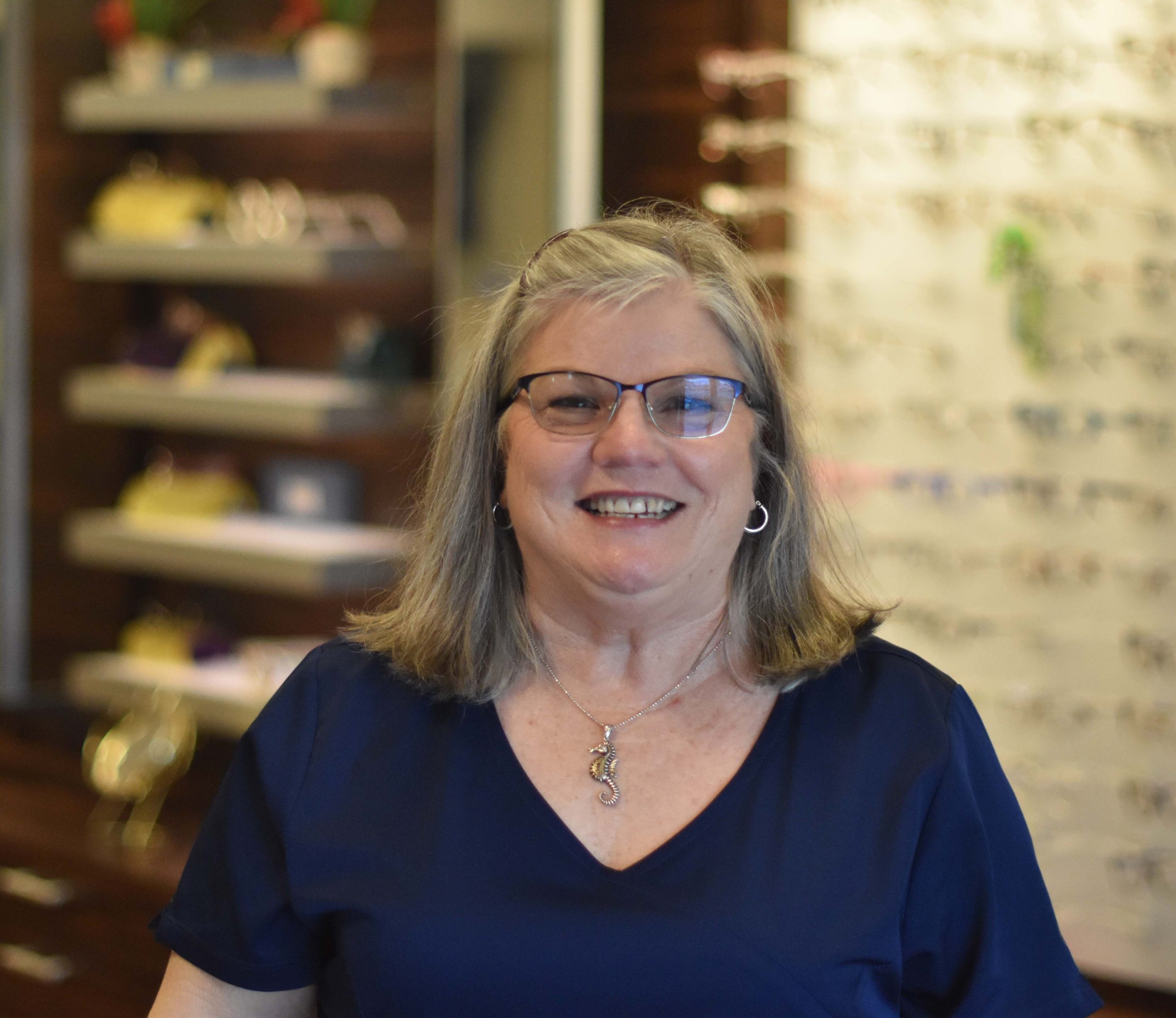 Betty Nath
Insurance Verification
After being a patient at Leverett Eyecare for over 30 years, Betty decided to join the team in 2021. Betty verifies vision and medical insurance prior to your appointment and performs various other administrative duties. 
 She graduated from ODU with a bachelor's degree in business. Betty mostly enjoys spending time with her 3 grandchildren. On the rare occasion that she isn't with one of her grandchildren, she enjoys reading fiction novels and gardening at home.